2015
Hollis Brown sit down for a One On One Session at the Garden during the Outlaw Roadshow on October 23rd, 2014. watch the full session here: http://youtu.be/554LliLG75g For more visit:...
See More
September 05, 2016 - 08:59 PM - 135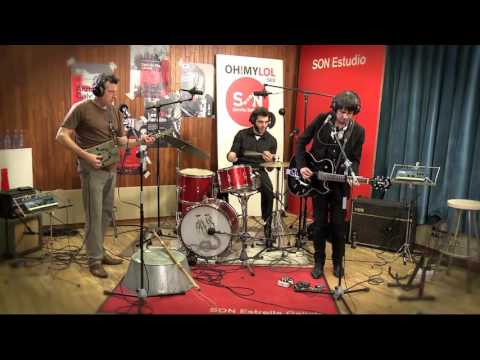 Guadalupe Plata sigue con su blues-rock del otro lado del charco, sorprendiendo a los presentes con su tema "Serpientes Negras".VISITA NUESTRA WEB:http://son.estrellagalicia.com/es/SÍGUENOS EN...
See More
May 17, 2016 - 08:02 PM - 230
25 nights and days is the first single of my blue van's second album Hush. Album to be released on 02/20/2015production by wauw beeldwerkwww.mybluevan.nloriginal music by my blue van. lyrics by bas...
See More
May 17, 2016 - 07:57 PM - 231